10 Best Streetwear Outfits To Flaunt As A Grown-up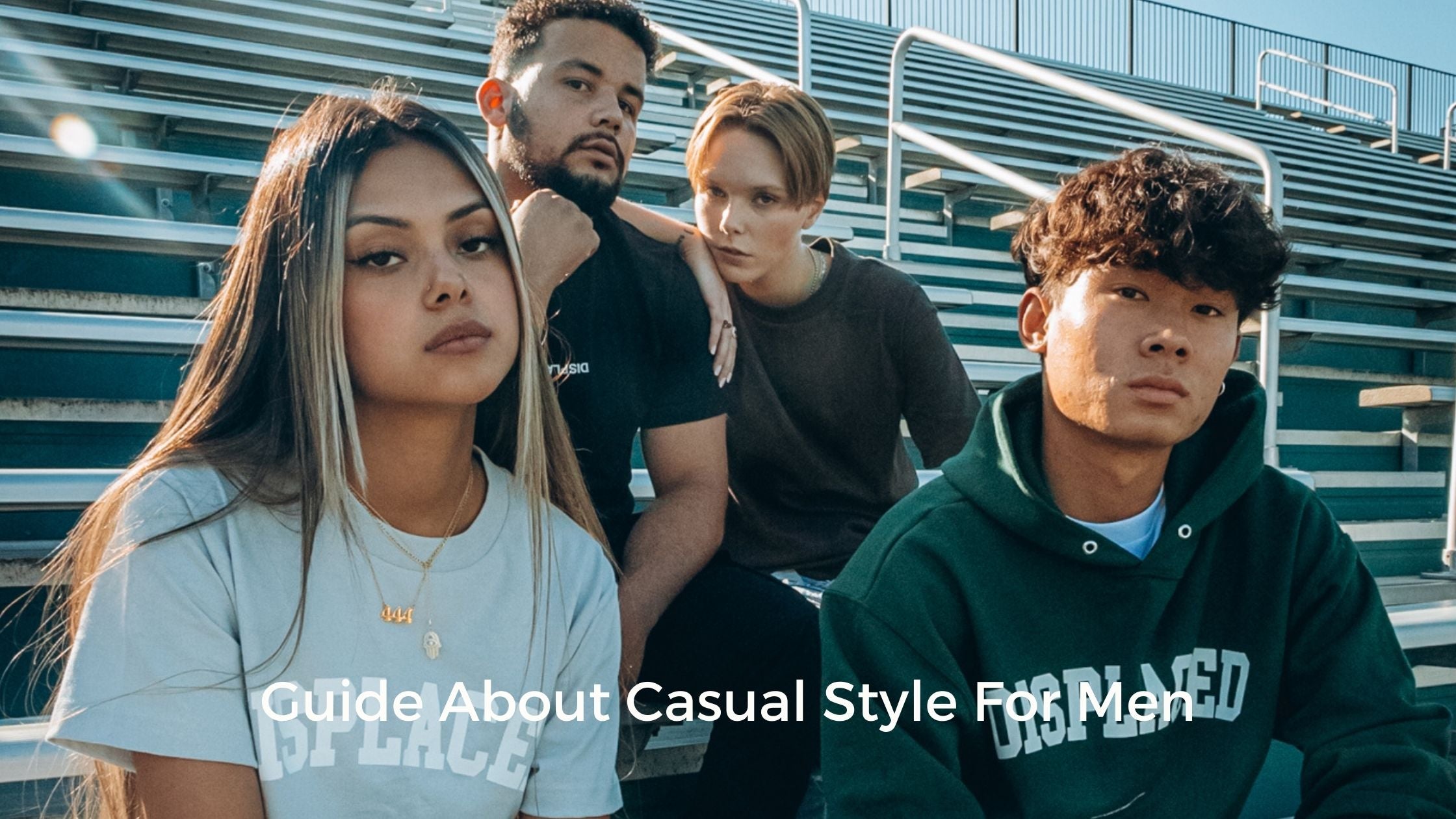 In the 80s, streetwear used to be mainly worn by skateboarders, surfers, and rappers. These days, however, it is an enormous fashion phenomenon that is affordable and worn all day long. Whether it's represented in runway shows or red carpet events, this has been possible thanks to improvements in textile technology as well as iterations and changes in society.
With some knowledge and inspiration, you can stand out from the crowd to make your statement on the street culture. The guide focuses on how versatile and stylish pieces can be worn for any occasion.
Introduction to the modern streetwear fashion
Streetwear is the fashion subculture that emerged in the early 80s in California. Los Angeles surfer and skater skateboarders started to sell these T-shirts with catchy and statement-making designs. From the South, this style also traveled to New York City and made its presence known to hip-hop fans. In the 2000s, sneaker culture joined in. These are people focused on collecting expensive and unique sneakers. And in the next decade, when streetwear became a thing among social media influencers, luxury brands got into action.
With Street style, you have an option to choose from a mix of several trends, from the American rappers in athleisure styles to Japanese Harajuku stylists. From loud surfer vibes created by huge shoes to teenaged skaters on mums' budgets, Street style is easy to go onto with 'a dash of product scarcity.' The outfit is available to anyone who wants it and can be found everywhere. With a creative yet functional look, it's 'a challenging task' that seems often difficult to pull off.
BEST STREETWEAR OUTFITS FOR EVERYDAY
Here are ten streetwear outfits that will inspire your style with today's trends.

Hoodies



Hoodies are popular, even with the many variations. One difference is in the amount of fabric they're made with: oversized hoodies are typically more form-fitting as opposed to baggy clothes that will swallow you up. Pair your loose sweatshirt with tighter pants for a contrast in your outfit. Skinny jeans or straight-leg trousers work best, paired with shoes for some thought behind your outfit.
A good, cool, laid-back top can easily be selected from your wardrobe. All you need is a plain sweater with a simple design for the best result. The more recognizable logo hoodie is often pricey so it's best to start with something cheaper. Wondering which brands to look into? There are tons of them. You get the best ones for a lot less than the most popular ones like Off-White or Bathing Ape.
Jogger



These days, joggers are at the forefront of streetwear and are the prime building blocks of a comfortable, yet striking outfit. Men are wearing sweatpants in all types of fabrics, from denim to khaki, with the classic tapered ankle and drawstring waist. You don't want to forgo the classic jogger, which is great for a variety of styles. That's why this is an essential piece of streetwear that needs to be in your wardrobe.

Tracksuit


Tracksuits are always a great outfit for men to wear. Whether it's a Champion sweatsuit and matching joggers, or just a classic tracksuit, this outfit is simple yet stylish. Rather than spending hours upon hours looking for the perfect outfit, you can throw on a tracksuit and classic sneakers and be ready to hit the streets.
Outwear


You have a lot of options when it comes to jackets, but a simple one like denim is best. It's a versatile outer layer in your outfit and will work for any season. Other classic options include flannel, bomber, and parka. For example, if you want to go big a puffer jacket might be the best option.
Denim


For the perfect outfit, match the wash of your denim jacket to your jeans and add in a white shirt with dark shoes to bring some minimalism. Try different colored denim like a light-washed black jean jacket with jeans to add a trendy feel. The most important part of denim is that it's too affordable to ever go out of style. When choosing items to invest in, look for versatile pieces that you can build a tailored streetwear outfit with.

Polo With Jeans


You can stand out in the world of streetwear with a classic polo shirt and simple jeans. From the dawn of streetwear, it's been all about what you accessorize these clothes with. For a more casual look, casual shoes in either pastel or a bold color that compliments the polo can be added. Just make sure to match your sneakers with your outfit.
You should also consider what kind of jacket or outerwear to add. It is best to choose something with a zipper, or an open front to showcase the polo. A denim jacket, bomber, or even casual blazer works well here.

T-Shirt


A must-have is basic T-shirts. Opt for a comfortable fit that is true to size and invest in the quality of the fabric. These can be layered under another shirt or worn as an actual top. Invest in good cotton to touch your skin because you will want to feel sensitive material against your body. T-shirts are a style that's been around a while, but the newest styles in 2016 were shaped by all the streetwear brands. To start with, you want to find a brand that offers a great selection of graphic tees. You should also invest in some very trendy block prints as well as neon's.

Bottom


The time when styles like baggy pants and sweatpants ruled the streets has long passed. Fashion has changed, and today trousers are a central piece in menswear outfits, not jeans. However, this style will never go out of style. We recommend starting with black wide jogger pants for a pair. There are numerous types of legwear: chinos or sweatpants, with pockets or without.
Classic Sneakers


Strapped your sneakers with classic style to achieve the right look for yourself? We aren't talking about the original release, but classic-styled sneakers. Every man should have a classic pair of sneakers in his wardrobe to give him a timeless style. However, classic sneakers come in a huge range of colors and styles that can fit any outfit. From casual streetwear to dressing down your suit, men's classic sneakers are essential.
Cargo Pants


Cargo pants are one type of more recent male clothing that accomplished a revival in recent years but have always been a staple in streetwear culture. With a wide range of styles, your cool bag will stand out wherever you go, with pockets to fit everything in. Not only do the bags have multiple pockets, but they are easy to carry no matter what you put inside them. Men's classic streetwear outfit: monochromatic combinations of a polo shirt and cargo pants, or a bold tee is worn over an oversized sweatshirt.