From Chaos to Order: Creative Ways to Organize Your Leather Bags with Style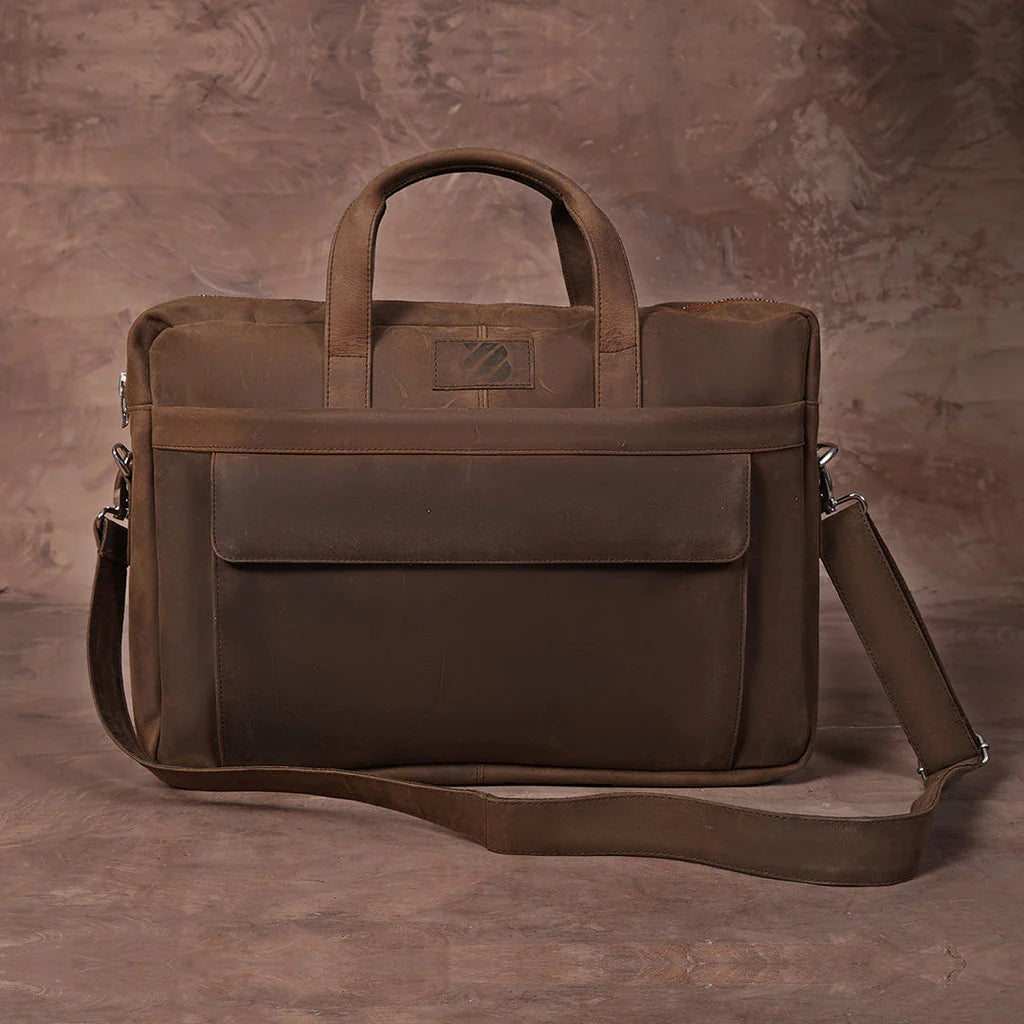 A leather bag is a timeless and stylish wardrobe staple that can elevate your fashion game to another level. Whether you are a fashion freak, a traveler, a professional, or a student you surely need a leather bag in your wardrobe. If you want to protect your leather bags and keep them new for many years, you need to know how to organize your things in a leather bag to protect their charm. In this article, we will guide you through effective ways of storing your things in a leather bag. 
Take Everything Out of Your Bag:
We, in our busy routines, often forget to remove unnecessary stuff such as bills, receipts, and wrappers from our bags. To reorganize your bag firstly you need to take everything out. Then clean your bag with a damp cloth and a conditioner from inside. 
Select What You Want To Put Inside The Bag?

Select the stuff which is important for you to carry and waste unnecessary things. Avoid overloading because it can destroy the bag's shape and texture in no time. Think about the things you need and that will serve the purpose. Prioritize your things and leave the rest.
Make the Most of The Pockets and Compartments:

Leather bags have different small pockets and compartments to keep your belongings organized. Utilize those pockets to carry your keys, makeup, money, and other such stuff. When we are in a hurry we often overlook the advantage of utilizing pockets. We neglect the useful compartments and just throw things inside our leather laptop bags which creates a lot of chaos and untidiness. Utilize these pockets to separate your items. Use one for each of your items. For example, you can keep your sunglasses in one pocket, your makeup in another and your money in the third pocket.
Carry Pouches And Organizers Inside The Bag:

Pouches and organizers help a lot in keeping things organized. Get yourself pouches that have a zipper or snap closure to protect your belongings. These pouches will make sure that your belongings don't slip away from your bags. You can get pouches in different sizes and materials according to your requirements.
Revamp your Packing:

If you are a frequent traveler and you use your genuine leather bag for traveling purposes then make sure to roll your clothes instead of folding them. Put these clothes in packing cubes to save a lot of space and to keep other things separate. So, protect your clothes from potential damage by keeping them separate from makeup or other items.
Separate Frequently Used Items:

For easy accessibility, prioritize the frequently used items and place them in easily accessible pockets. We often get frustrated when our phone rings and we cannot find it easily. So eliminate this frustration from your routine and place the items like phones, keys, wallet and other such stuff in separate compartments.
Leather wardrobe is offering genuine quality leather bags in the U.S. Our leather bags are crafted from the finest quality leather. So get your hands on our wide collection of leather laptop bags, backpacks and shoulder bags now.