Guide About Men's Jacket Styling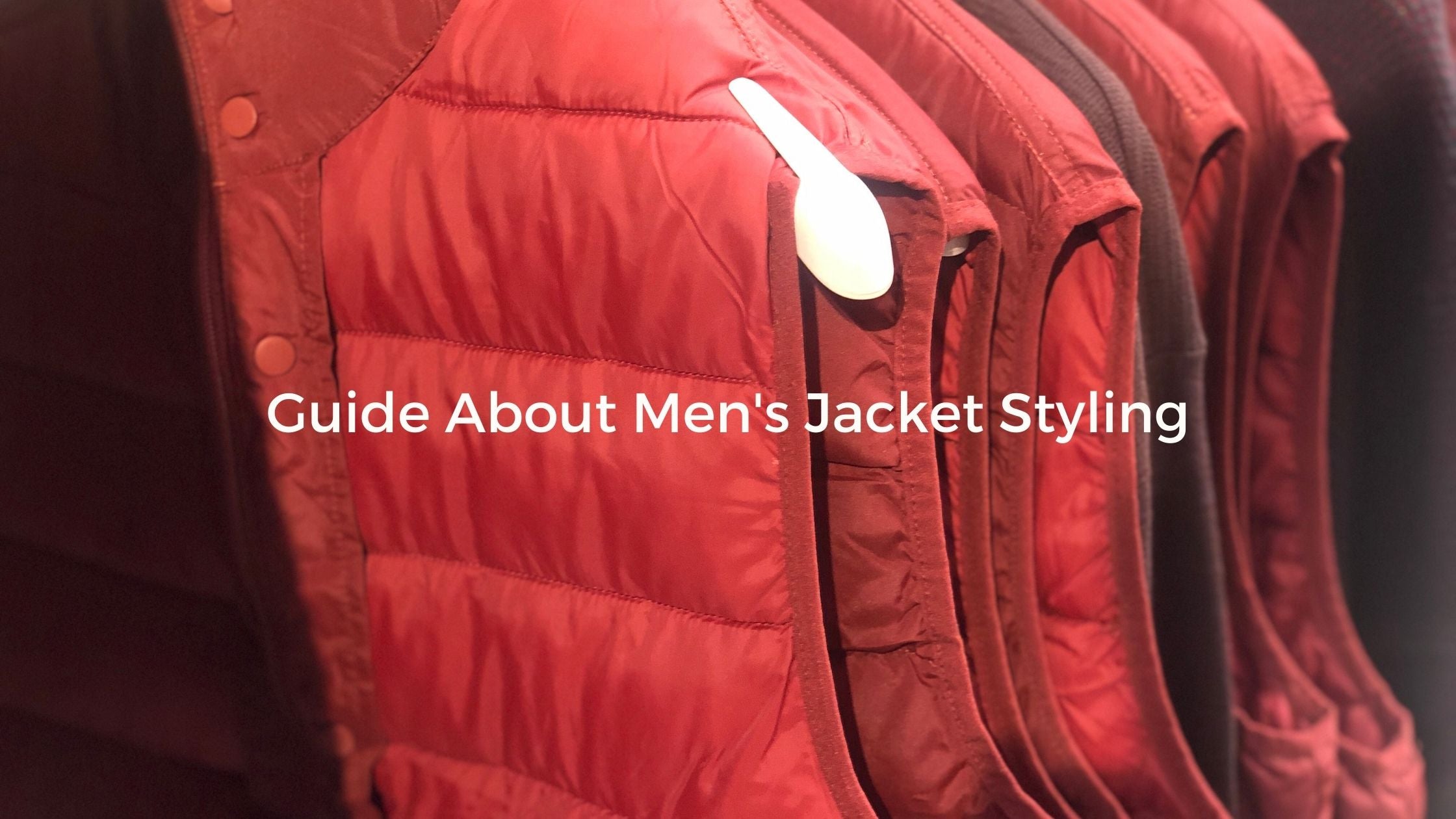 A man's wardrobe is complete without a jacket. A jacket is useful and comfortable on chilly autumn or winter days, but the right style may also boost your look. Different varieties of jackets can be worn with various outfits, and the best jackets for men are attractive, adaptable, and comfortable. Picking the right jacket styles for the occasion and season can be difficult.
A guide to help you get familiar with all the best men's jacket styles on the market, whether they're casual or formal. From the bomber and denim trucker to the topcoat and peacoat, this is a great read for every modern guy who wants to experiment with a wardrobe that's current.
Casual Jacket
A casual style can be achieved by wearing your black bomber jacket men with ripped jeans and a t-shirt. You might also layer a sweatshirt or checkered shirt over the top during the cold months of October to January. If your jeans aren't slim, the bigger top part won't look well with the wider bottom half. And for the grand finale of your outfit, your footwear, feel free to wear your favorite shop.
Denim Jacket Style
Denim jacket outfits are a lot easier to put together than you would believe. Denim jacket outfits provide something for everyone, whether you're looking for how to wear denim jackets, a smart denim style, or a more casual look. The most typical question that every man who attempts to wear a denim jacket faces is what to wear with a denim jacket. 
Brown Leather Jacket
This classic jacket has traditionally been linked with army pilots. However, there is one rule to follow: never wear another color of brown with your brown leather jacket. It will look great with light blue denim and brown boots or sneakers. If brown isn't your thing, you'll want to know what to wear with a black leather jacket, because black always comes through.
Varsity Leather Jacket
Since then, the men's leather jacket trend has evolved, and varsity jackets are a great way to complement your look. The two-tone design refers to the fact that half of the jacket is made of leather and the other half is made of a different material, such as cotton. Because varsity leather jackets are baggier, combine them with skinny jeans, a simple hoodie, and a pair of sneakers.
Biker Jacket
Black leather jacket costumes became popular among biker rebels during the twentieth century. The style is often seen on the street and offers anyone wearing it a fashionable look. Break out your best men's leather jacket styles! Combine the jacket with a pair of classic blue denim pants and a simple white t-shirt. In terms of footwear, choose a pair of boots for a timeless look that is also simple to pull off. 
Denim Jacket With T-Shirt 
Pairing a denim jacket with a t-shirt is a simple combination that might prove to be a timeless denim jacket outfit. If you have a plain t-shirt in your closet, pairing it with a denim jacket is an excellent choice. It will give you a classy look, and if you have a black denim jacket, pair it with black pants.