How to Style Leather Shorts: Fall Look Guide 2023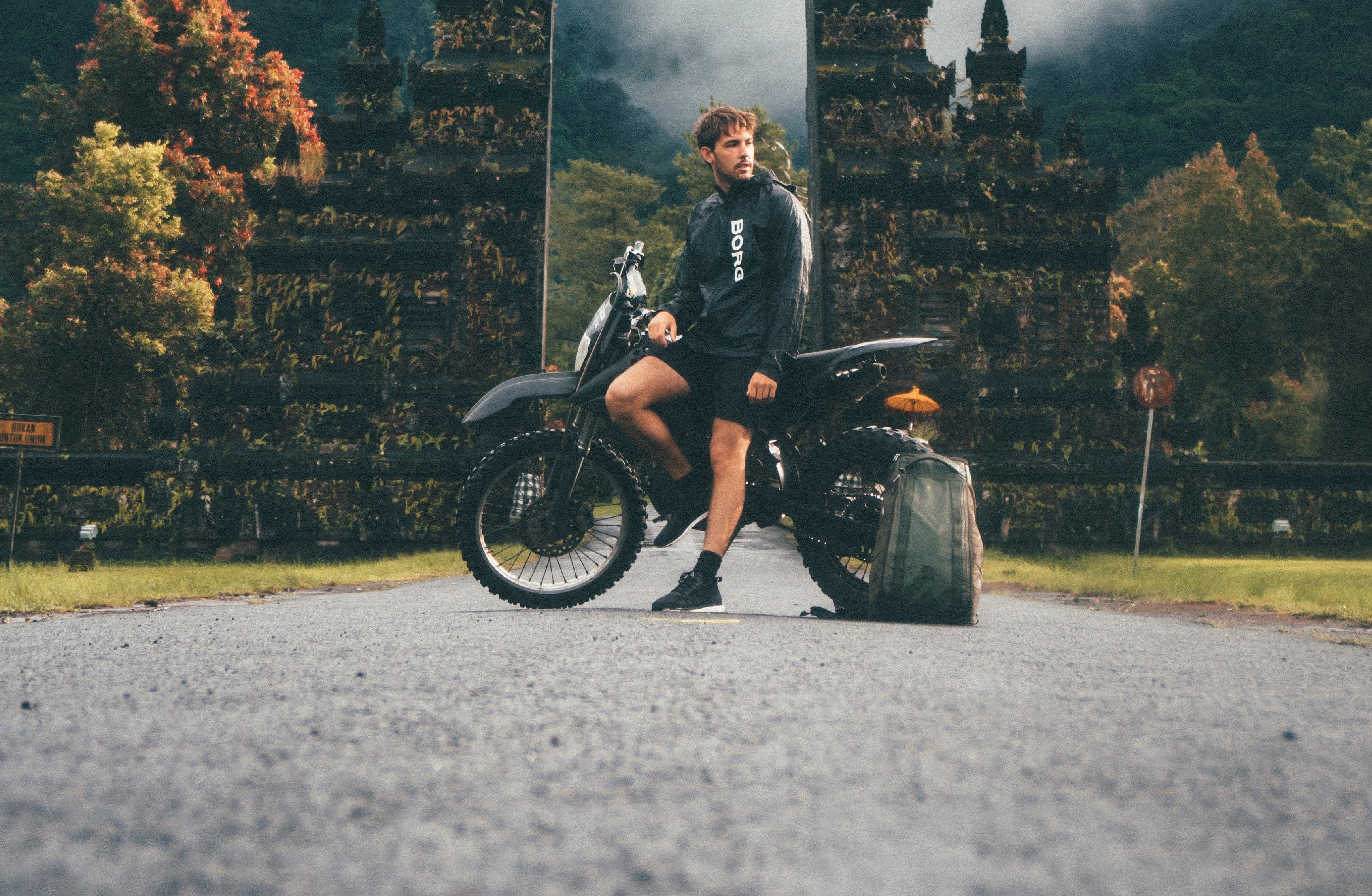 Leather is everyone's favorite. It is the most preferred wear because of its durability and comfiness. People carry jackets, pants, or leather accessories, but now the fashion industry has leveled up its game in fashion and showcased more variety of leather. Men Leather shorts are the trendiest apparel for leather lovers. When the weather is not too hot, and you want to chill around the town with your friends, leather shorts provide the perfect balance between fashion and comfort. Leather shorts are what you need in your closet.
Depending on the occasion, they can be dressed up or down and add an extra layer of interest to a basic outfit. They rapidly become a preferred option for more dressed-up occasions over denim.
Overall, leather shorts are a stylish and versatile addition to any wardrobe. They can bring an element of edginess and sophistication to any outfit while also being a comfortable choice.
Long-sleeved Shirt With Shorts
By wearing a long-sleeved shirt with leather shorts, you can achieve the ideal outfit that seamlessly blends comfort and style. With its versatility and classic appeal, this outfit will always be in style. The shirt can be styled in many ways, from fully buttoned up to partially unbuttoned. Also, you can tuck in a half shirt, and the shorts remain the focal point. You can add a coat or a blazer to make the outfit warmer. This fashion is a quick go-to look for fashionistas.
Oversized Chunky Sweater With Leather Shorts
A voguish look can create with an oversized chunky sweater and booties. The versatility of black shorts and boots allows for numerous styling options, making it a cost-effective way to wear your clothing. You can also opt for tailored-fitted sheep leather shorts for a more sophisticated look. These shorts are typically made of high-quality leather carefully crafted to fit the body for a sleek and polished look. Complementary accessories like bold jewelry pieces, sneakers, or boots can enhance the overall look and take it to a new level of style.
A Turtleneck With Leather Shorts
A turtleneck has a high, close-fitting collar that wraps around the neck. The turtleneck and leather shorts create a specific fashion look or style when worn together. The wearer's style and the chosen pairing of pieces can influence the interpretation of the look.
The combination of a turtleneck and leather shorts is a stylish and edgy look that can be dressed up or down, depending on the occasion. This look can be perfect for a night out or a casual day, depending on the materials and colors used.
Long Cardigans With Leather Shorts
The combination of oversized cardigans and leather shorts is a relaxed yet stylish look. The oversized cardigan provides a cozy and comfortable layer, while the leather shorts bring an element of edginess to the outfit. This combination can be perfect for a casual day, running errands, or a night out with friends. Oversized cardigans with leather shorts can achieve an unexpectedly chic look. A  long cardigan can add some dimension to your everyday look. Using a long cardigan also adds interest to the outfit and provides warmth while wearing shorts.
Hooded Sweatshirts With Leather Shorts
The hooded sweatshirt can be made of a soft and comfortable material like cotton or fleece or a more structured fabric like terry cloth for a sporty feel. The hooded sweatshirt can be styled in many ways, from a classic pullover to a zippered design, and can be worn with the hood up or down. The leather shorts can be black, brown, or bold and styled with tights or stockings for a colder day or bare legs for a more daring look.